I (your blog post writer here) have been completely unplugged because I got hitched July 30th! For anyone familiar with the process of wedding planning and the big day, you can relate to the hectic-ness. The wedding was planned and executed in a matter of 3 months. Post wedding we completely shut off our phones for a week. Now it's time to get caught up on reality and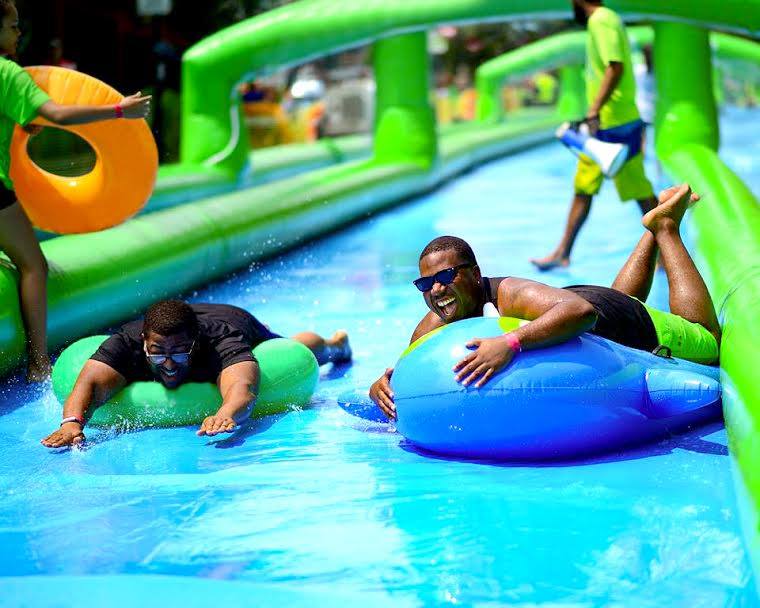 the excitement of events happening in Northwest Arkansas!
We'll be touching on a few different topics in future posts but today we invite you to join Soldier on Service Dogs for their annual Dickson Street Slide! August 28th is the big day and we highly recommend purchasing tickets in advance! Information can be found on https://www.dicksonstreetslide.com/
is that the veterans don't just have a dog handed to them. It's an integration process. Most of the dogs start the training with a volunteer puppy raiser at a young age; some are rescues from shelters that are infiltrated into the program. After 11 months of basic training the dogs graduate to 6 months of advance training! Along the way that is a whole lot of food, vaccinations, treats, training time, gas, collars, etc for each dog! But it's not over yet. The veterans have an opportunity to meet several different dogs (like a matching game) to see which dog is most suitable for them. Now I'm feeling like an info-mercial 'But wait! There's More!' the dogs are still learning and the soon-to-be service dog owners have to learn how to effectively communicate and continue learning. So the veteran and dog spend another 2 months just getting to know each other and having meetings and trainings at the facility.
The facility later acts as a second home to the veterans. A place where they can not only call to ask dog related questions but also for counseling and to have friends who have been through similar situations.
I say all that to say... you can have an impact on that process! There are a number of ways to get involved but we want to encourage you to attend Dickson Street Slide and find out more.