There is so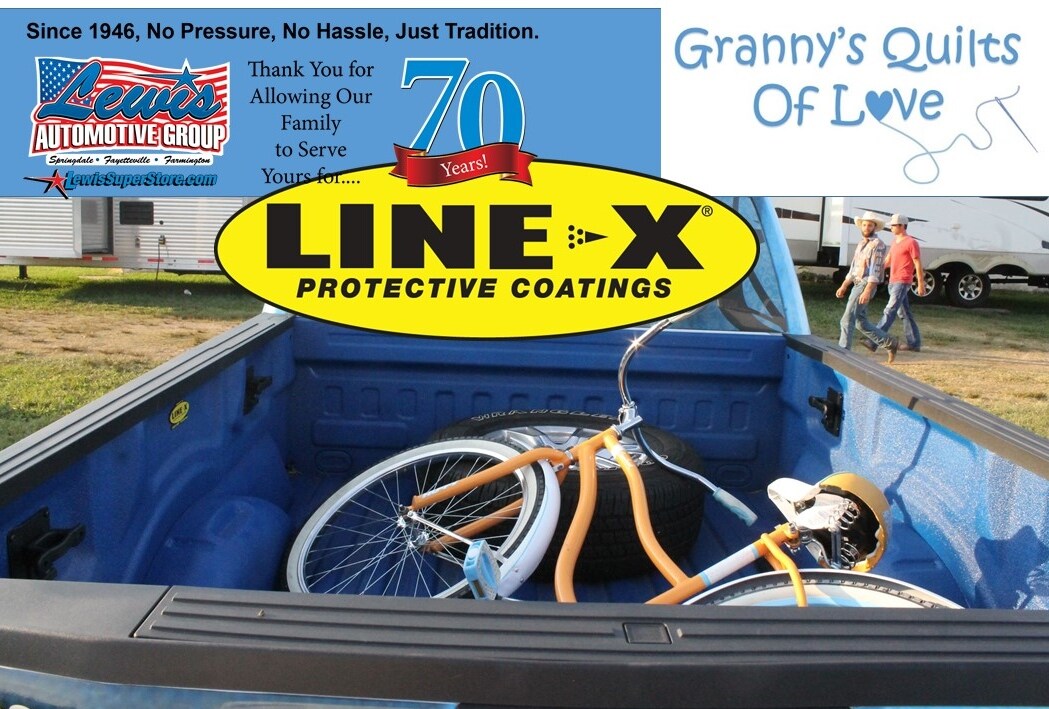 mething about the comfort of a grandma's love. I hope each of you can recall a memory with your grandma. Whether it was a special day you spent together or a tradition every Christmas. There is a group of granny's from the Pea Ridge, AR area that have shared that special love with over 22,000 kids in Arkansas. The non-profit organization hand makes quilts year round to deliver to the Arkansas Children's hospital for kids who are encountering life altering illnesses.
Here is a review left on the Granny's Quilts of Love Facebook page:
"
Dear "Granny",
Thank you so much for the beautiful healing quilt that my daughter received upon entering Arkansas Children's Hospital on Monday night last. The quilt has traveled the hospital since then from the ER to Ward 3C, Ward 4k, the operating room, PICU and now in Ward 3D. At first we had no idea that it was now "her" quilt and felt guilty "taking" it with us as she moved from ward to ward but the nurses said it was hers. It has been a comfort to us and her since it first appeared. What a wonderful thing that ya'll are doing. God has blessed us in this journey, though an unwanted one, and Amelia will undoubtedly treasure her keepsake quilt for the rest of her life. THANK YOU! (The photo was taken today in the PICU with her Mom and quilt.)"
There was a precious photo attached. Be sure to click here to visit their Facebook page and see some visitor posts and photos from quilt recipients. Those photos truly show the difference that these granny's make. They truly bring joy into some of the most difficult situations through an act of genuine kindness.
This Saturday, August 27th they will be hosting their annua
l Gran
ny's Quilts of Love Auction and Dinner. It has grown in the past 13 years into a well endowed auction, one of the largest and most organized in the area. Dinner of pulled pork sandwich, coleslaw, beans, chips, desserts and a drink will be served from 5pm - 7pm! The auction will start at 6:30pm. The proceeds will go directly to purchase fabric and material that the ladies need to make the quilts.
We are excited to help the organization by donating a Line-X Bedliner worth $500. We hope that you will join us in making a difference too! This Saturday, August 27th at the Pea Ridge High School at 5pm.