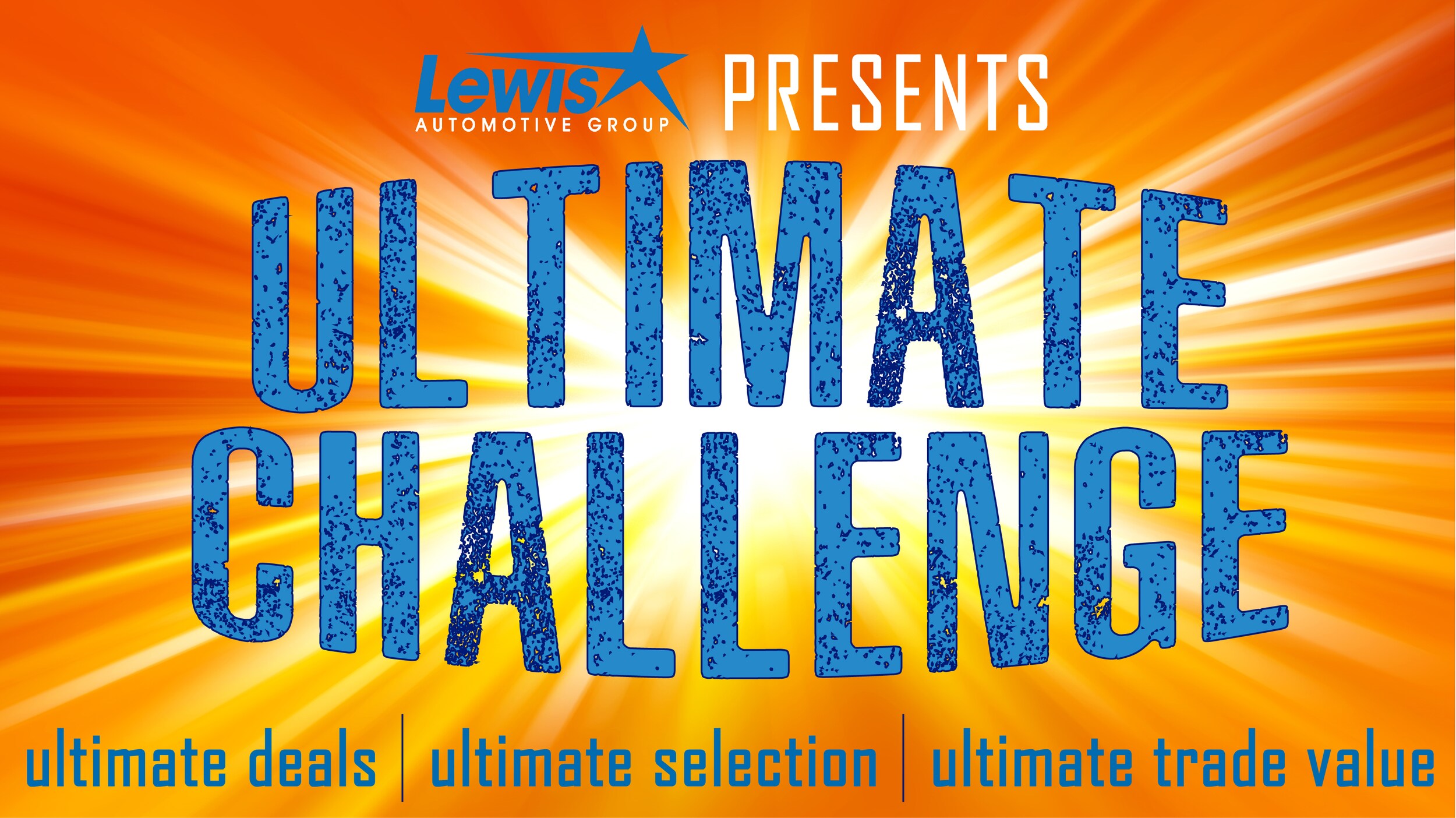 It's Ultimate Challenge time in Northwest Arkansas! It is truly the best time to purchase a vehicle. This month, Lewis Automotive has a goal to sell 500 vehicles! They will do whatever it takes to reach that deal!
The Ultimate Challenge means accepting unheard of offers, giving the biggest discounts, and paying the biggest amount for your trade-in value! If you are in the market for a new or used vehicle, you will not want to miss this sale in March.
Lewis Automotive always has an owner/ family member on site to ensure the customer has a 5-star experience. We have been serving NWA for over 70 years. Our trained technicians and sales professionals will go above and beyond to serve your family. We have over 1,000 vehicles in stock. There will be a Mall Sale on March 8th - 11th at the NWA Mall in Fayettville! All 5 locations will be on-site with hundreds of vehicles for you to
browse.