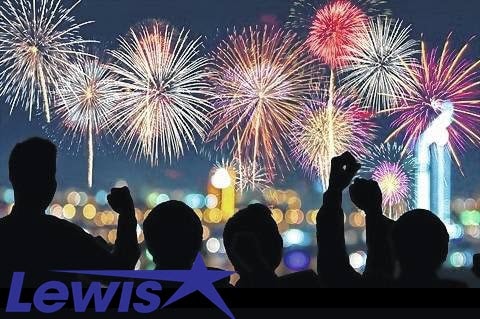 The Fourth of July is coming! This national holiday conjures up images of backyard BBQ, time with family or friends, and celebration. This Independence Day, it's more likely that people in the NWA area will opt for enjoying their day by lighting fireworks at home. Most people would opt to take precautionary measures when dealing with this explosive entertainment. But have you considered how you'll keep your CAR safe while preparing to light fireworks? Here's a handful of vehicle related safety tips to go along with your fun.
1: Safe transport. Fireworks should be transported in the back or trunk of a vehicle, not in the front passenger seat. Between the proximity of the driver as well as the engine, up front is not where fireworks should go. In addition, car windows can magnify sun rays and cause a ton of heat, so keep the fireworks covered or out of the sun. You can even ask your firework stand owner if they have extra boxes leftover to carry them, since the cardboard they generally use is spark-free.
2. Safe placement. You should NOT be lighting or tossing fireworks from your car or truck bed. Considering you're directly next to a vehicle with a gas tank and combustion engine, this has the possibility to end badly. If you can park inside your garage or away from where the fireworks will be lit, your car should be more protected from sparks and falling ash and debris as the fireworks go off.
3. Safe driving. When driving on the holiday, pay attention to whether there are road closures in your area that can cause delays in your travel. Be sure to watch for pedestrians, especially if your neighbors are choosing to light their fireworks out on your street versus the driveway.

Here at Lewis Automotive, we want you and your family to have an awesome and safe Fourth of July as you celebrate!