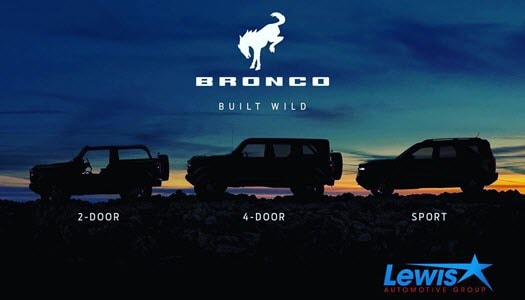 In 1966, Ford introduced the first SUV that quickly became an American classic. This rugged Sport Utility Vehicle has been a favorite for vehicle enthusiasts for years, and it's coming back! Ford has announced a release date for the specs of the 2021 Ford Bronco, available in three different body styles with modern technology and a bold new look. July 13, 2020 will bring all the details on this highly anticipated vehicle, that Ford is adding to their existing lineup that includes vehicles such as the Ford F-150, Explorer, Expedition, Ranger, Fusion, Escape, and EcoSport.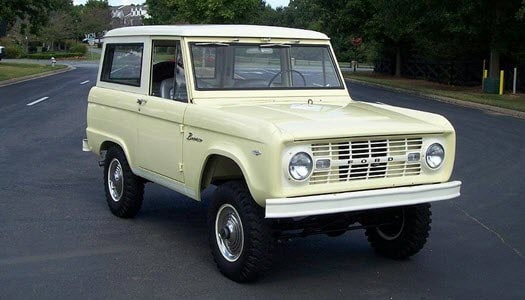 The Bronco was introduced in 1966, and opened up years of adventure for the off-roading and traveling enthusiasts. Ford advertised it as the Bronco All-Purpose-Vehicle, and more than 35,000 were sold during the first two years. The two-door design, relatively smooth ride, and powerful engine meant this powerhouse vehicle was strong competition to the existing vehicles of its' time. It came in three body styles: the Wagon, the Half Cab or Pickup, and the Roadster. Through 1977, there were a few more iterations, such as the Sport and the Bronco Ranger.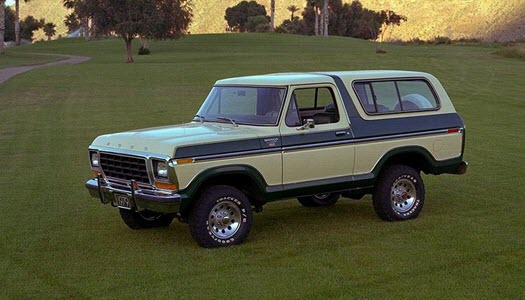 In 1978, the
fullsize
Bronco was born. Featuring a shortened chassis and a longer wheelbase, this was a bigger Bronco than the first generation. It had a removable top and forward folding rear bench seat, to compete with the Chevy Blazer at that time, and all models (excepting the Ranger XLT) were outfitted with round headlights. It also had three transmission type choices, two four-speed manuals and one automatic.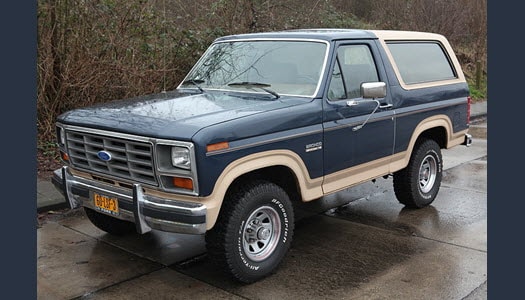 To coincide with the F-series trucks of the '80's, Ford redesigned the Bronco in 1980. It featured a longer wheelbase, and a slightly shortened and narrowed. From 1980-1986, this third generation SUV came in various models including the XL, XLT, Lariat, Ranger, and Eddie Bauer edition (pictured above).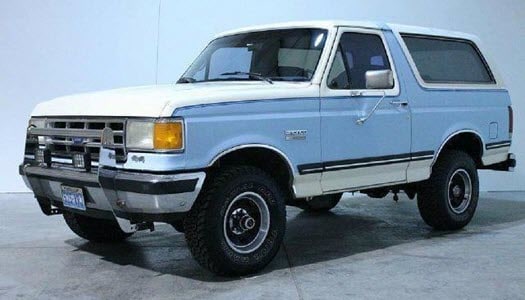 In 1986, the Bronco was again redesigned to follow along with the F-series trucks. By 1988, all
Bronco's
were being sold with electronic fuel injection. It remained a fan favorite for Ford enthusiasts, and kept its' status as a go-to Sport Utility Vehicle for its' customer base with its' rough and tumble appearance and removeable top. This fourth generation continued through 1991.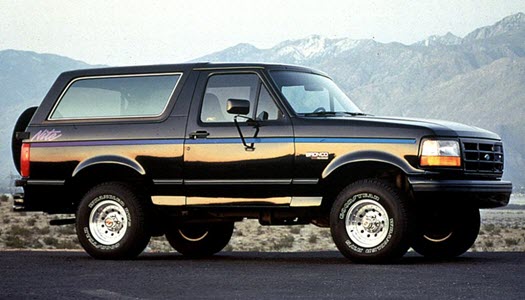 The fifth and final generation (until this year!) of the Bronco was produced from 1992-1996. Safety features were added with front crumple zones, rear shoulder safety belts, a 3
rd
brake light, and a driver side airbag. With the addition of the brake light and shoulder belt, the top was no longer legally removeable. However, it was still able to be unbolted and removed, although Ford discouraged the owners from doing this. Broncos were discontinued in 1996, and replaced in 1997 with the Ford Expedition.
Whether you're an original owner of the first generation Bronco, or you're new to the Ford family of vehicle, this reintroduction of the new 2021 Ford Bronco is the perfect time to see why this vehicle has such a huge fanbase. Best of all, you can get your Bronco fix through Lewis Automotive Group, your local family-owned Northwest Arkansas Ford dealership. Visit our website for more details on this release! We look forward to serving our Fayetteville, Farmington, Bentonville, Rogers, and Springdale area customers find their next Bronco!