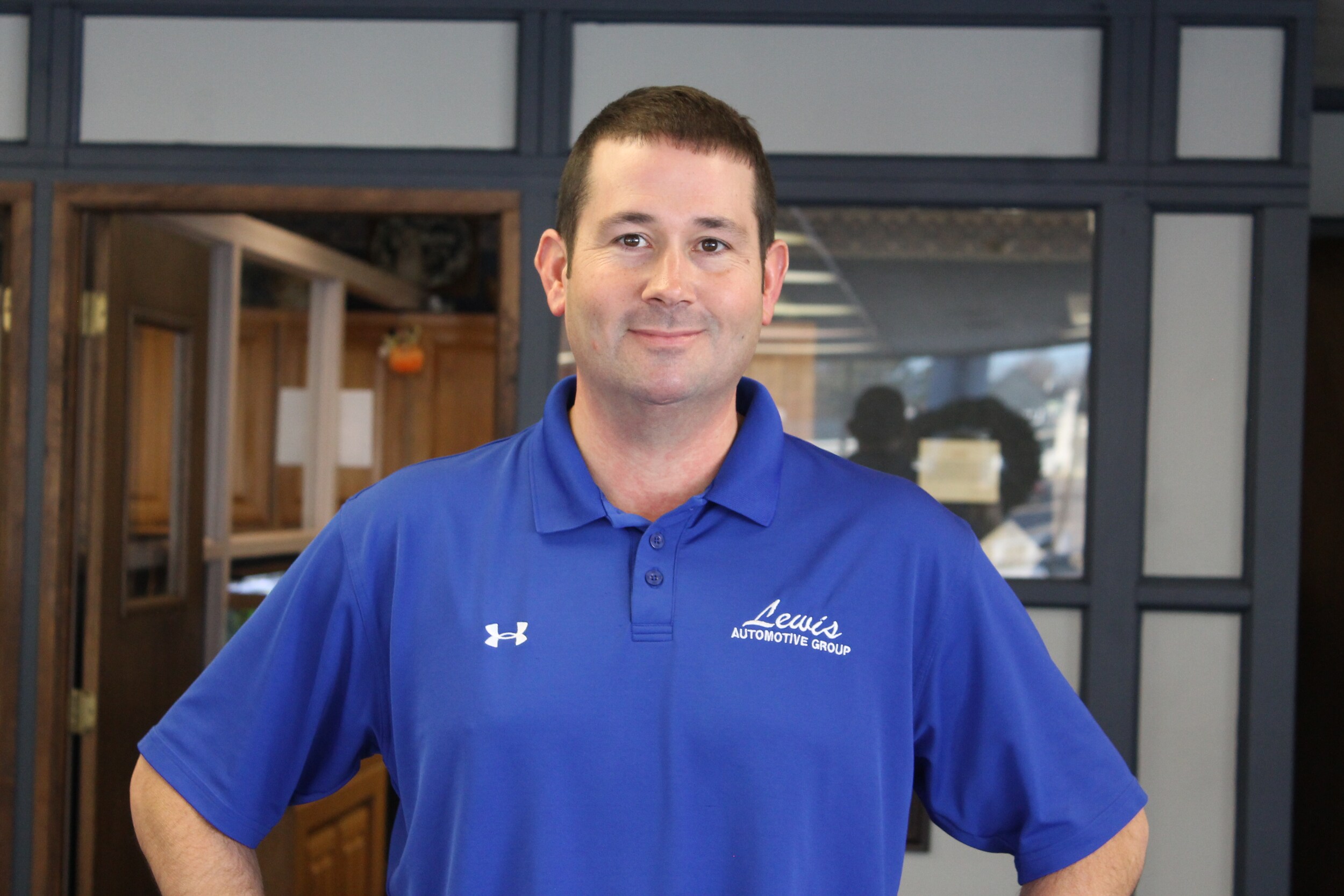 Name:
Justin Davis
Position: Finance Manager since 1995
From: Originally from Newport, AR but has lived in Fayetteville, AR for 25 years
Family: Married to Jackie
Pets: Yorkie, Dixie
Hobbies: Justin enjoys biking, hunting and fishing
Education/ Experience: University of Arkansas graduate, has worked in service, sales and is now the the finance sales manager
Fun Fact: Justin has 'sick' dance moves, anyone at work can attest to that!
Why Lewis? "It is made up of people of great character. The kind of people who you wold never wake up and say "I don't want to to go to work today with or let you down." I couldn't imagine investing 20 years of my career anywhere else."